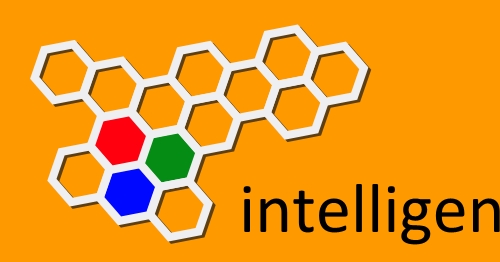 Please note: there is no connection between intelligen.co.uk and the USA based software simulation company
intelligen.com
About intelligen Ltd.
Located in the UK on the north-eastern seaboard of Scotland, intelligen provides a wide range of information management, publishing and photographic services.

With a client list which ranges from sole proprietor, to blue chip FTSE 500 and Fortune 500 companies and organisations, the company provides consultancy and freelance services on an international basis. Many of our activities are common to all main business areas, and with a surprising degree of crossover.

Originally founded to provide IM/DM consultancy services to the oil & gas industry, the experience gained by intelligen over the years, now allows much broader engagements.

All of which are of benefit to further business sectors such as:
libraries
museums
archives
art galleries
learned and other institutions
Snippet: Specialist knowledge within intelligen includes the long-term secure archiving, preservation and conservation of both digital and printed material.

History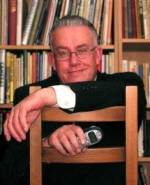 Principal of the business (John Baker, right) has operated within the information management, photographic and publishing industries since the late 1970's. His involvement with preservation began with the use of microfilm as a photographic collection preservation tool in the mid-1970's.

intelligen was founded by John in 1995, and its credo has always been, 'Get involved, stay involved, make a difference' The company achieves this by providing a comprehensive professional service regardless of the area of operation.

Early engagements involved working with a wide variety of UK and European, and international clients. In 1999, international recognition was gained, with intelligen securing a long-term document and information management consultancy engagement in the USA. This involved working with two U.S. nuclear power Fortune 500 clients.
Present
More recently, principal John Baker has travelled to Singapore to present and discuss the latest ideas on digital preservation to a symposium of Asia-based delegates, engaged with major film and paper manufacturers, and researched and published technical articles on a variety of subjects.
Business Sectors
intelligen has operated in all of the following:
Oil & Gas
Nuclear & Fossil Fuel
Utilities (Water & Gas)
Defence
Manufacturing (Auto)
OEM (Office Equipment Manufacturer)
Local Government
Construction (Road, Rail)
Banking, Finance and Insurance
Archiving
Conservation
Preservation
intelligen Experience Profile
This is available on request. Please feel free to contact
johnbaker@intelligen.co.uk for further information.

intelligen is a trading name of intelligen Limited, a company registered in Scotland SC406750
Email: johnbaker@intelligen.co.uk
Snail Mail: Gordon House, The Square, Tomintoul*, AB37 9ET, United Kingdom
* The highest village in the Scottish Highlands

Phone: 0044 (0)1807 580454
Visit the intelligen Business Book Store